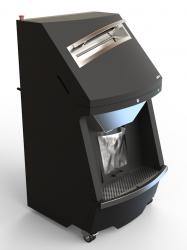 Model:
NEW 2017 French Baguette Slicer
Self Service French Baguette slicer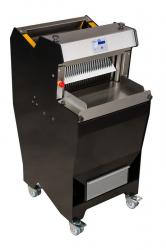 Model:
ABO MATIC 4
Fully automatic cutting machine. Ideal for large shop projects. Cuts all types of bread 1 or 2 pieces easily. Operating by staff is very easy. Insert bread and machine start cutting automatically.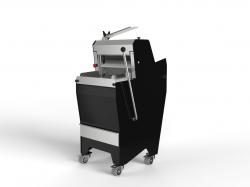 Model:
ABO De Luxe 3
Compact, versatile cutter. Very light lever control.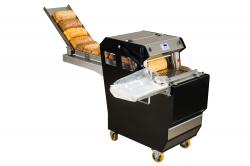 Model:
ABO ATOMA3 On 220 volts
This machine has two belts for optimal throughput of the bread by the blades. A very good tool with several uses.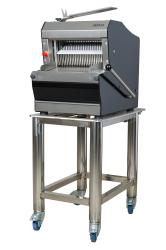 Model:
Tabletop bread slicer NEW! 34 cm diameter of bread
Very compact tabletop 34 cm passage (normal is 40 cm). Very solid construction, quiet and low-vibration operation. Available as semi-automatic and automatic (with handle) and as fully automatic (without lever).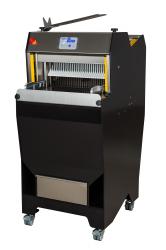 Model:
ABO MATIC ZB Self-service consumer
Operating machine itself without valves. Safe and easy handling by consumers, no valves, no allergens transfer, safe and fast operation.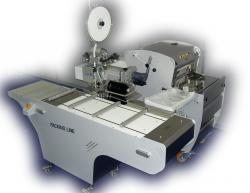 Model:
ABO ATOMA WITH WRAP UP COMBINATION
↑