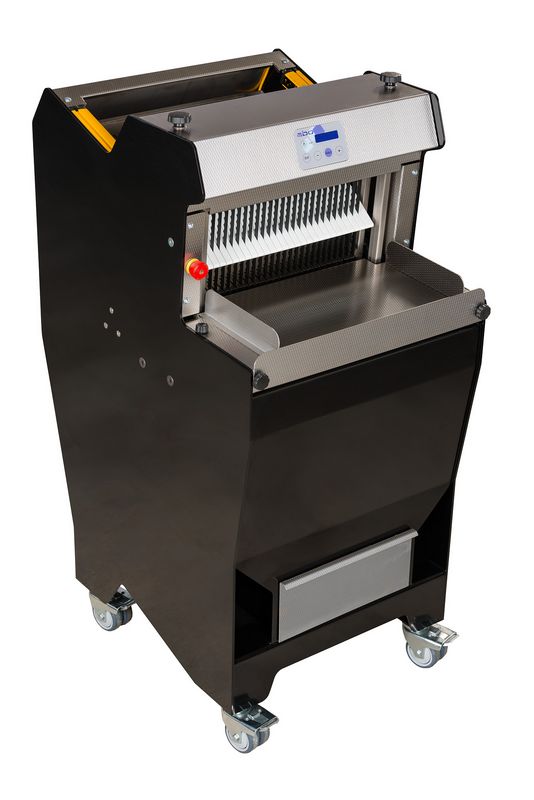 Measures:
55 x 69 x 117 cm (W X D X H)
Optional:
Expendable with blow unit or / and locking system 086 of Kwik Lok.
Position:
Stores with higher bread capacity
Specifications:
Provides an increase in capacity from 180 to 280 loaves per hour. Which is a cutting time saving of at least 50%.
Latest innovation from ABO.
Digital internal cutting programs.
Fully automatic.
Cutting thickness: 9, 10, 11 ,12½, 14, 17 and 20 mm.
Power supply: 230 Volts.
Capacity: 180 loaves per hour.
Breads counters.
« French Baguette Slicer | Back | ABO De Luxe 3 »