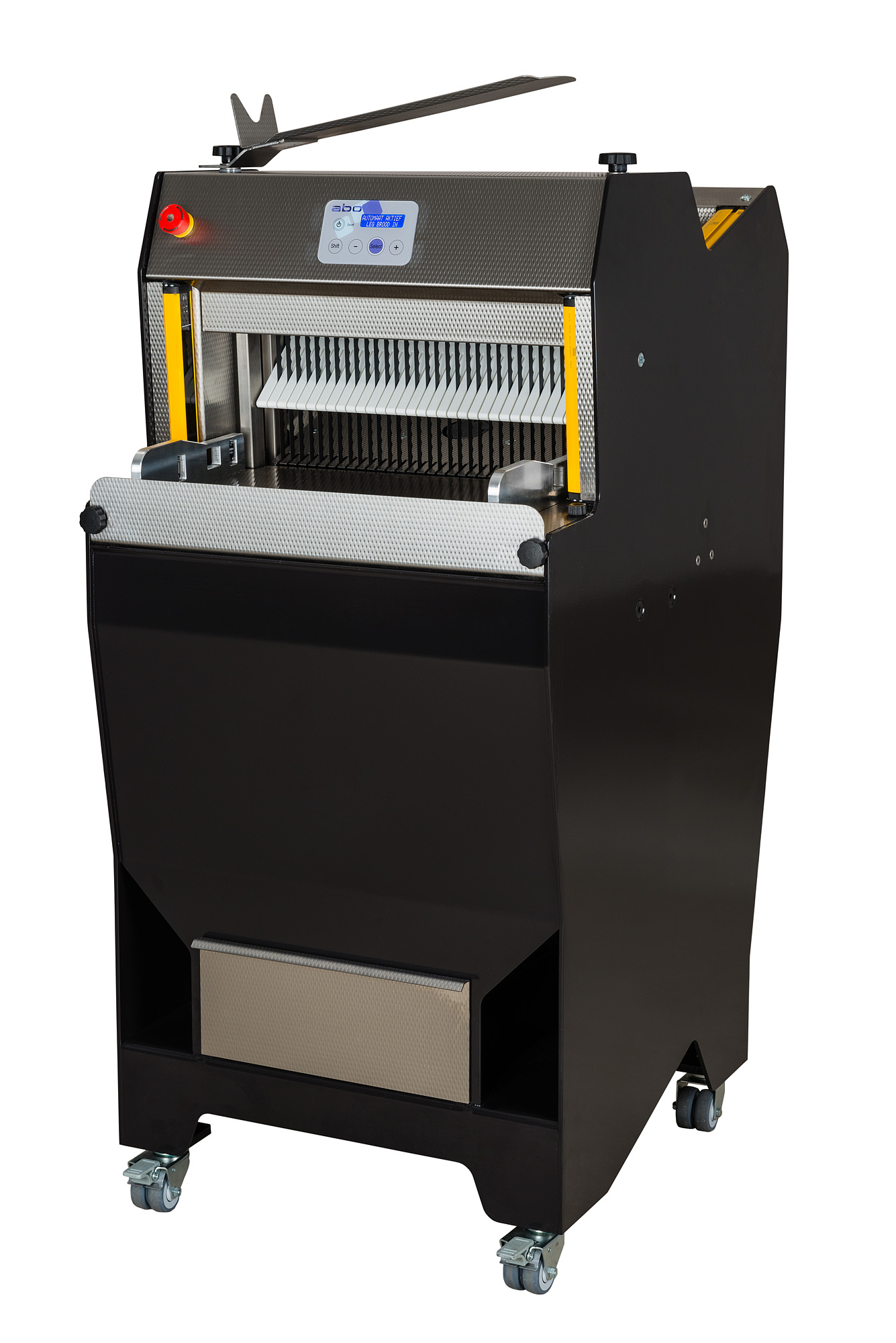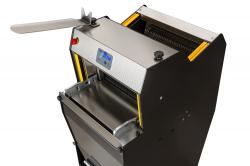 Measures:
55 x 69 x 117 cm (B X D X H)
Optional:
Position:
On each ZB department
Specifications:
This self-service machine uses safe light screens.
Valves are not only susceptible to interference and inconvenient, especially carriers of allergens.
Everyone sits on the valve and you're next ... that we find in ABO no good solution.
Light curtains so when the insert and the picking, the machine is equally silent when you come near moving parts.

ABO provides high quality machines that offer maximum Dive Safety for the user.
The only thing to do, the consumer, the machine is put in the bread is then cut off themselves.
Text on the display and a red LED strip indicating that the machine is in use.
After cutting, the consumer can the bread packaging. All easily and conveniently.
« | Back | »