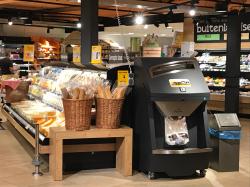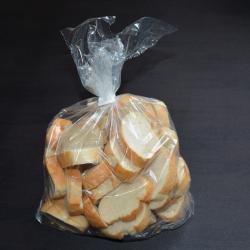 Measures:
height 155 cm, width 78 cm, depth 78 cm weight 265 Kg.
Optional:
Position:
Specifications:
NEW devellopment 2017.
This brand new Buaguette slicer is helping you out with the slicing and packing of the french baguettes. This Self service machine is loved by your customers ! A new service that will be used a lot when installed. The machines slices the bread in 16 mm slices and collects the slicers after slicing directly into the plastic bag.
| Back | ABO MATIC 4 »